Facebook Whistleblower Reveals Platform Causes Racial And Civil Divide Across Globe
A data scientist who was revealed Sunday on CBS 60 Minutes as the Facebook whistleblower says that whenever there was a conflict between the public good and what benefited the company, the social media giant would choose its own profits over the public good.
Every day Big Tech and Mass Media make it hard to find out what is going on with the internet. Honey Beez and Trip Elix have unique experiences to share in an unpaired podcast experience.
Join our community!!
Subscribe to the Insecurity Brief podcast now on every platform we can find
Follow us on Twitter
@HoneyBeez0x
@trip_elix
#Facebook #spy #China #airgap #phone

Facebook whistleblower reveals identity, says company 'chooses profits over safety'
Internal documents published by the Wall Street Journal (WSJ) recently revealed that Facebook allowed VIPs to break its rules and that it was aware of how Instagram affected the mental health of teens. Now, the whistleblower who brought that information to light has revealed herself as Frances Haugen in an interview with 60 Minutes, the New York Times has reported.
https://www.engadget.com/facebook-whistleblower-reveals-identity-says-company-chooses-profits-over-safety-062311634.html
Lithuanian cybersecurity agency finds Chinese phones risk personal data leakage | #cybersecurity | #cyberattack
Nobody would have imagined in his/her wildest dreams that the technologically most advanced, economically and militarily most powerful nation on the earth that had recently claimed the status of being the sole superpower in the world after the collapse of the USSR, could be attacked at home by a group of 16-17 fanatic Saudi Arabian citizens that were members of a non-state entity, the al-Quida, led by another Saudi Arabian Islamic fundamentalist, Osama bin-Laden based in Afghanistan, one of the most backward and isolated countries on earth, writes Vidya S Sharma Ph.D.
https://nationalcybersecuritynews.today/lithuanian-cybersecurity-agency-finds-chinese-phones-risk-personal-data-leakage-cybersecurity-cyberattack/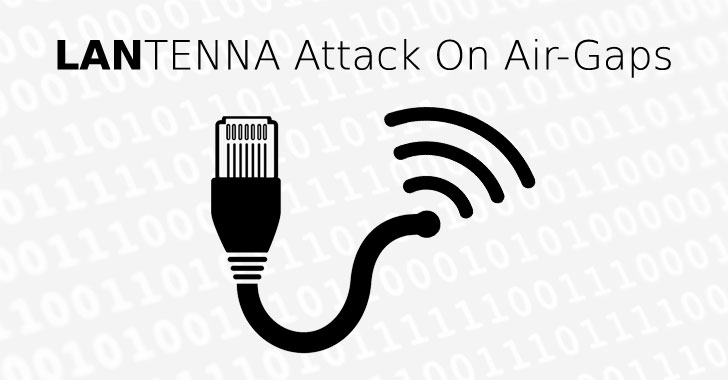 Creating Wireless Signals with Ethernet Cable to Steal Data from Air-Gapped Systems
A newly discovered data exfiltration mechanism employs Ethernet cables as a "transmitting antenna" to stealthily siphon highly-sensitive data from air-gapped systems, according to the latest research.
https://thehackernews.com/2021/10/creating-wireless-signals-with-ethernet.html
LANTENNA: Exfiltrating Data from Air-Gapped Networks via Ethernet Cables
Mordechai Guri
Ben-Gurion University of the Negev, Israel
Cyber-Security Research Center
gurim@post.bgu.ac.il
air-gap research page: http://www.covertchannels.com
Honey Beez is a retired computer hacker, chess addict, author, and mother. Honey is an American and a New Yorker.  She has written several Children's books and chess books as well as creating an American chess opening called The Bee Defense.
Trip Elix is an author, podcaster and video personality Over the last 30 years, he has worked as a security analyst and privately as a consultant, investigator, forensic technician and a skip tracer. He is the author of three books and gives talks on security and privacy.