Skimmers are not new, they have existed for years. First introduced using magnetic strips new technology has changed them to be ultra thin and much smarter.
Skimmers Used To Steal Money How It's Done And What To Watch For
Every day Big Tech and Mass Media make it hard to find out what is going on with the internet. The suppression of information is a danger to all of us.  Social media attempts to shape news and information by over-amplification of disinformation. This podcast hope to give information and provide insights from 
Join our community!!
Subscribe to the Insecurity Brief podcast now on every platform we can find
Follow me on Twitter
Costco says card skimmers were found at Chicago-area warehouses, less than 500 people affected
The skimmers could read card information from the magnetic stripe of a payment card. In August, Costco found five skimmers on payment card devices in four of their warehouses.
https://www.zdnet.com/article/costco-says-card-skimmers-were-found-at-chicago-area-warehouses-less-than-500-people-affected/
CREDIT CARD SKIMMER
Credit cards are loaded with security features, but the game of cat and mouse goes on. Nefarious syndicates continue to develop technology to steal data in new and innovate ways. After SparkFun did a teardown on some illicit hardware, they were visited by local law enforcement, who requested their help once more.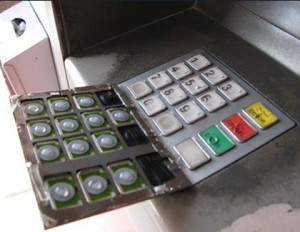 All About Skimmers
The series I've written about ATM skimmers, gas pump skimmers and other related fraud devices have become by far the most-read posts on this blog. I put this gallery together to showcase the entire series, and to give others a handy place to reference all of these stories in one place. Click the headline or the image associated with each blurb for the full story.
Trip Elix is an author, podcaster and video personality Over the last 30 years, he has worked as a security analyst and privately as a consultant, investigator, forensic technician, and skip tracer. He is the author of books and gives talks on security and privacy.